---
---
B4: The Blue Violin of Pavel Šporcl
Programme:
Leoš Janáček: There Upon the Mountain, Cantata for men's voices and orchestra
Henryk Wieniawski: Concerto for Violin and Orchestra No. 1, Op. 14
Leoš Janáček: Taras Bulba, a rhapsody for orchestra
Pyotr Ilyich Tchaikovsky: Moscow Coronation Cantata, Op. 11
Cast:
Pavel Šporcl – violin
Richard Samek – tenor
Lenka Čermáková – mezzo-soprano
Roman Hoza – baritone
Canticum Ostrava
Jurij Galatenko – Choirmaster
Janáček Philharmonic Ostrava
Leoš Svárovský – Conductor
Henryk Wieniawski was primarily a violin virtuoso, but he was also a world traveller and spent part of his life in Russia. He only left behind 24 numbered opuses, but some of them are still fundamentals in the world's violin literature.
Janáček's mysterious Cantata based on a text by a local poet expresses the melancholy atmosphere of the Wallachian countryside, which is suddenly interrupted by a raucous band at the pub in Soláň, before the mood eventually returns to the initial tension. Janáček was fascinated by a story about the wild passion of a young man who leaves his girlfriend from Karlovice and goes to Soláň, where he meets the innkeeper's daughter and falls in love with her beauty and glowing cheeks.
Janáček's orchestral rhapsody Taras Bulba was inspired by Gogol's Romantic historical novel. The author picked somewhat morbid names for the three parts – there is always a motif of death present.
Tchaikovsky is well-known for his cantata Moscow which he wrote for the coronation of Tsar Alexander III. It is perhaps his most exquisite work, a combination of his unique sentiment and a huge amount of warmth and tenderness.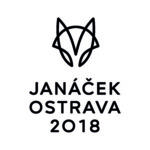 ---
---
---