---
---
Claude Debussy
Twelve Piano Preludes, I. book L 117
David Newman
Prelude
Fryderik Chopin
24 Preludes, op. 28
Andrew von Oeyen – piano
This evening is dedicated to preludes. The word "prelude" comes from Latin and in its original meaning stands for "to play before something", originally referring to the prelude to vocal pieces. It was not until the Romanticism that the prelude became independent as an instrumental piece of improvisatory character in its own right.
Claude Debussy is a major representative of musical impressionism. In his piano compositions he tries to evoke the impression one gets when looking at paintings of the same artistic style. His Preludes are divided into two books, each of which has a distinctive title. Book I will be performed at the concert.
Prelude by David Newman, a contemporary American composer and conductor, is a short piece dedicated to the performer of the evening, who recorded it on CD in 2011 along with the music of C. Debussy and I. Stravinsky.
Fryderyk Chopin was a respected piano virtuoso in his time. Bedřich Smetana said about him, "I have had his compositions to thank for my success in all my concerts, and since I have known and understood his compositions, I have also known what my task is." As a matter of fact Chopin wrote his works exclusively for solo piano. The Twenty-Four Preludes, op. 28 were written between 1835 and 1839.
Do not miss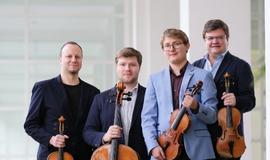 Works by Czech masters Josef Mysliveček, Vítězslav Novák or his teacher Antonín Dvořák. Chamber music performed by the Doležal Quartet and pianist Martin Kasík.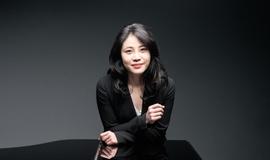 Zee Zee is a young rising Chinese star who will play piano pieces by Richard Wagner, Arnold Schönberg, Maurice Ravel and Franz Liszt.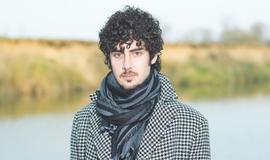 ---
---
---