---
---
A2 Brahms' Symphony No. 1
Bohuslav Martinů
Overture for Orchestra H 345
Reinhold Gliére
Concerto for Coloratura Soprano and Orchestra in f minor op. 82
Johannes Brahms
Symphony No. 1 in c minor op. 68
Nicola Proksch – soprano
Janáček Philharmonic Ostrava
Risto Joost – conductor
Bohuslav Martinů is played all over the world and alongside Smetana, Dvořák and Janáček he ranks among the most important Czech composers. He composed the overture for orchestra H 345 during a stay in his favourite city of Nice on the French Riviera. The piece literally gushed out of him and was finished in five days. The overture is one of nearly four hundred works that the composer created in his lifetime. From 1923 Martinů lived mostly abroad, first in Paris, then in the USA where he went at the beginning of the Second World War. After the tragic death of Jan Masaryk, he rejected the idea of returning to Czechoslovakia and remained in exile. In 1952, a year before composing the Overture, he obtained American citizenship.
Reinhold Glière's music is characterised by romantic and modernist elements. The Concerto for coloratura soprano and orchestra was born in 1943. The two-movement work bears elements of the melodicism of Russian folklore and is characterized by an almost cinematic quality. Few emotions are not evoked.
Johannes Brahms will close the evening with his Symphony No.1 which he completed in 1876 – after incredible twenty-one years. The manuscript score of the first movement has not survived but the originals of the other movements are archived at the Morgan Library & Museum in New York.
Do not miss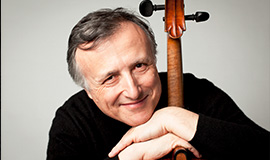 Tchaikovsky's The Nutcracker or one of his most famous pieces for cello and orchestra performed by Raphael Wallfisch. The evening will close with the Story of Christmas Night by Rimsky-Korsakov.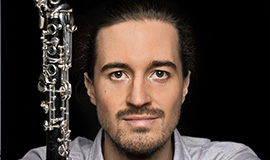 Wagner – the creator of great epic three-hour operas will appear here in a slightly different light – his only completed symphony – Symphony in C major.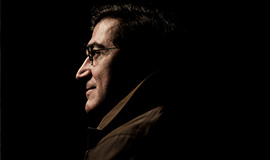 After the premiere of Symphony No. 8 in London, Antonín Dvořák was described as "the only living composer who can rightly be called Beethoven's successor". Prokofiev will also be played by Sergei Babayan.
---
---
---