---
---
Pyotr Ilyich Tchaikovsky
Waltz of the Flowers from the Nutcracker
Pyotr Ilyich Tchaikovsky
Variations on the Rococo Theme for Cello and Orchestra op. 33
Nikolaj Rimskij-Korsakov
A Christmas Eve Story, A Christmas Eve Suite
Raphael Wallfisch – cello
Janáček Philharmonic Ostrava
Lukasz Borowicz – conductor
Tchaikovsky's Nutcracker inseparatebly linked to the Christmas atmosphere, although its author did not plan it. Magical music with elements of romanticism encourages dreaming. The floral waltz from the second act is one of the most famous numbers of the ballet inspired by the fairy tale.
The second piece we have chosen for the Christmas concert also comes from Pyotr Ilyich Tchaikovsky. Variations on a Rococo Theme is one of the most famous pieces for cello and orchestra. Tchaikovsky's style here is actually closer to Mozart whose work he admired all his life.
The evening concludes with A Christmas Eve Story by Nikolai Rimsky-Korsakov. The Russian composer who studied at the Naval Cadet School in St. Petersburg and later travelled extensively, made a significant contribution to the development of Russian national music in the 19th century. The story is set in Ukraine, where a blacksmith courts a coquettish woman who demands the tsarina's shoes as a token of her love. The blacksmith's mother tries to help her son and wants to obtain the shoes with the help of a witch who is related to the devil. The blacksmith finally delivers the shoes to his chosen one and she agrees to marry him…
Do not miss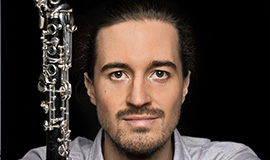 Wagner – the creator of great epic three-hour operas will appear here in a slightly different light – his only completed symphony – Symphony in C major.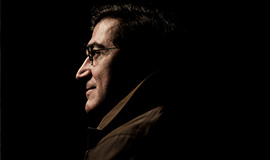 After the premiere of Symphony No. 8 in London, Antonín Dvořák was described as "the only living composer who can rightly be called Beethoven's successor". Prokofiev will also be played by Sergei Babayan.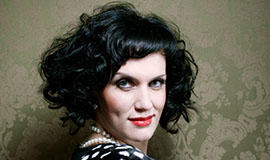 The song Nu.Mu.Zu was written by Georgian Kančeli and created for the Seattle Symphony Orchestra and the Belgian National Orchestra. Schubert's Eighth Symphony will also be played and Novák's Dido will close the evening.
---
---
---