---
---
B1 A tribute to the classics
Change of the soloist
Sergej Prokofjev
Sinfonia Concertante for Cello and Orchestra in e minor op 125
Antonín Dvořák
Symphony No. 7 in d minor op. 70
Yibai Chen – cello
Janáček Philharmonic Ostrava
Daniel Raiskin – conductor
Johannes Moser – cello
Sinfonia Concertante is one of Sergei Prokofiev's greatest works and one of the greatest pieces for cello and orchestra ever written. The work is highly melodic and pleasant to listen to. The composer completed the Sinfonia in 1951, drawing on material from his cello concerto. The work was premiered in 1952, a year before Prokofiev's death. Ironically, he died on the same day as Stalin from whose regime he had emigrated, only to return later and have to compose works that played into the hands of the Bolsheviks.
Antonín Dvořák was fascinated by everything related to modern times. He loved locomotives and he loved to travel. He wrote Symphony No. 7 during his stay in London and conducted its premiere himself in St. James Hall. The dark nature of the work is probably related to the death of the composer's mother. The British musicologist Donald F. Tovey wrote in 1936 that Dvořák's "Seventh", along with Brahms' four symphonies and Schubert's Ninth, are among the greatest and purest examples of an art form based on Beethoven. It was not the first or last time that someone compared Dvořák to Beethoven.
Do not miss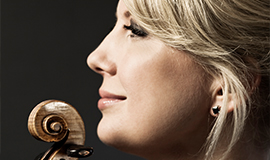 The Prelude to the only opera Beethoven wrote or his Symphony No. 8 – this is the program that intersperses Shostakovich's Violin Concerto, with Elina Vähälä taking the solo part.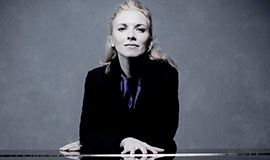 Symphony No. 6 "Pathetic" was conducted by Tchaikovsky himself at its premiere in St. Petersburg, just nine days before his death. After the premiere, he still managed to make corrections, and this adjustment is still played today.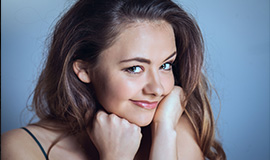 Brahms' Double Concerto for Violin and Cello is written for these two instruments. The concert will feature violinist A. Conun and cellist I. Vardai. Schumann's first symphony will also be heard at the end of the evening.
---
---
---