---
---
Ludwig van Beethoven
Leonora No. 3, op. 72b
Dmitrij Šostakovič
Concerto for Violin and Orchestra No. 2 c sharp minor, op. 129
Ludwig van Beethoven
Symphony No. 8 in F major op. 93
Elina Vähälä – violin
Janáček Philharmonic Ostrava
Vassily Sinaisky – conductor
The great Ludwig van Beethoven wrote only one opera which he called Fidelio. The composion Leonore is the third version of the overture to this opera. The rewriting paid off. Immediately after its performance, audiences loved the piece and it is still performed in concerts all around the world. Beethoven once again surpassed his contemporaries and in many ways himself. The piece has quite different elements than is common for opera overtures and its otherness makes it still appealing to audiences today. Richard Wagner once described the overture as 'the most perfect drama in itself'. Listeners will enjoy the story told through the music even if they have never seen the opera.
As a rule, dark elements appear in works composed by composers at the end of their lives. Dmitri Shostakovich and his Second Concerto for Violin and Orchestra are no exception. One of his last works makes the listener think. Shostakovich lived most of his life in fear, having fallen out of favour with Stalin and constantly having to watch what he said and what he composed. In 1967, when the work was premiered both in Moscow and at London's Royal Festival Hall, Shostakovich was already ill and listened to the interpretation from his hospital bed.
The evening closes again with Beethoven and his Symphony No.8 which is joyful, despite the fact that the composer wrote it at a time when he already had health problems and, moreover, was quarrelling with his brother Johann, probably over love.
Do not miss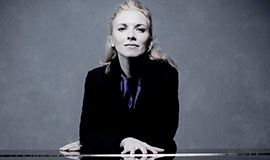 Symphony No. 6 "Pathetic" was conducted by Tchaikovsky himself at its premiere in St. Petersburg, just nine days before his death. After the premiere, he still managed to make corrections, and this adjustment is still played today.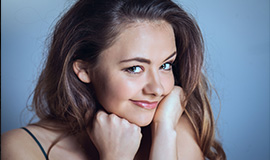 Brahms' Double Concerto for Violin and Cello is written for these two instruments. The concert will feature violinist A. Conun and cellist I. Vardai. Schumann's first symphony will also be heard at the end of the evening.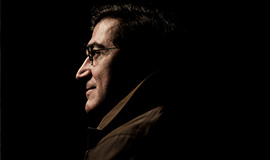 After the premiere of Symphony No. 8 in London, Antonín Dvořák was described as "the only living composer who can rightly be called Beethoven's successor". Prokofiev will also be played by Sergei Babayan.
---
---
---