---
---
B3 Tchaikovsky's "Pathetic" Symphony
Richard Strauss
The Burlesque in d minor TrV 145
Pyotr Ilyich Tchaikovsky
Symphony No. 6 h minor op. 74 "Pathetic"
Tamara Stefanovich – piano
Janáček Philharmonic Ostrava
Vassily Sinaisky – JPO's chief conductor
Strauss's Burlesque is not often heard in concert halls. The German composer and conductor composed it between 1885 and 1886, so in his early days. He dedicated the work to the conductor Hans von Bülow in gratitude for securing him a position as assistant conductor in the Meininger Hofkapelle, one of the oldest orchestras in Europe. However, Bülow found the work "complicated and full of nonsense" and refused to learn it. It was only when Strauss met the pianist Eugene d'Albert who liked the work, and together they slightly modified it that the Burlesque received its premiere. Even Bülow took the revised version in his stride, although he constantly repeated in letters to another composer, Brahms, how undeveloped the work was. From today's perspective, we can already say that the Burlesque marked a turning point in Strauss's style and is all the more valuable for it.
Even Pyotr Ilyich Tchaikovsky did not escape criticism from his contemporaries during his lifetime, and he was not always sure of his work. This is also true of Symphony No. 6. During rehearsals, the composer was unnerved by the orchestra musicians who took a cold view of the work. But the reception of the audience was very warm. Tchaikovsky himself conducted the work at its premiere in St Petersburg, just nine days before his death. After the premiere he still managed to make corrections and the symphony is still performed in this arrangement today.
Do not miss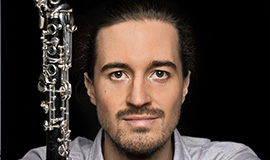 Wagner – the creator of great epic three-hour operas will appear here in a slightly different light – his only completed symphony – Symphony in C major.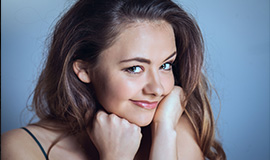 Brahms' Double Concerto for Violin and Cello is written for these two instruments. The concert will feature violinist A. Conun and cellist I. Vardai. Schumann's first symphony will also be heard at the end of the evening.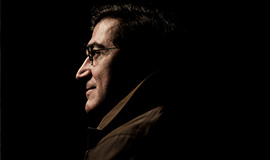 After the premiere of Symphony No. 8 in London, Antonín Dvořák was described as "the only living composer who can rightly be called Beethoven's successor". Prokofiev will also be played by Sergei Babayan.
---
---
---