---
---
Johannes Brahms
Double Concerto for Violin and Orchestra in a minor op. 102
Rober Schumann
Symphony No. 1 B major op. 38 "Spring"
Alexandra Conunova – violin
István Vardai – cello
Janáček Philharmonic Ostrava
Lawrence Foster – conductor
Brahms's Double Concerto for Violin and Cello is an atypical work because it is written for these two instruments. Brahms wrote his last orchestral work in the summer of 1887 and premiered it the same year. Since the violin and cello were not "the composer's instruments" and he did not play them himself, he consulted the soloists for the premiere, the cellist Robert Hausmann and the violinist Joseph Joachim, during the composition process. He had previously been friends with the latter, but after his divorce from his wife Amalia, whose side Brahms had joined, they stopped seeing each other. The concert was intended as a gesture of reconciliation. The manuscript of the score was given to Joachim with a note: "to whom the piece was intended".
According to his biographers, Robert Schumann was a romantic. He originally wanted to become a pianist but when his fingers became paralysed he gave up his career. He married the pianist Clara Schumann – she played, he composed. He composed his first symphony in one month in 1841. He wrote it in four days and the rest of the work was orchestration. It was premiered in Leipzig later that year and was a great success. The composer noted in his diary that the work "was received with a degree of enthusiasm which I think no symphony has received since Beethoven".
Do not miss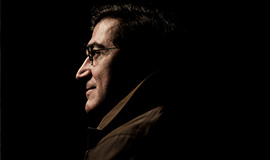 After the premiere of Symphony No. 8 in London, Antonín Dvořák was described as "the only living composer who can rightly be called Beethoven's successor". Prokofiev will also be played by Sergei Babayan.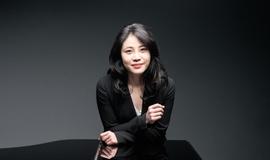 Zee Zee is a young rising Chinese star who will play piano pieces by Richard Wagner, Arnold Schönberg, Maurice Ravel and Franz Liszt.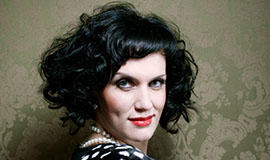 Schubert's Eighth Symphony will be played and Novák's Dido will close the evening.
---
---
---