---
---
Michal Sedláček – Vláďa
Jakub Burýšek – Ota
Lenka Jaborská – script and direction
Janáček Philharmonic Ostrava
Stanislav Vavřínek – conductor
Nobody loves me! Vladimir! Ota! Mr. conductor! Orchestra! Is there anybody who loves anyone at least a little bit? How much? Is that enough? If you truly loved each other, then…
A concert without love is like an orchestra without the conductor. Vláďa and Ota are convinced that nobody loves them. The conductor feels very similar. The orchestra would also appreciate a little bit more of love. Hopefully music will help. And what about the kind listener?
Recommended for children from the 1st grade of elementary school.
Do not miss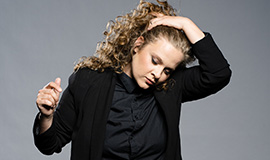 Let yourself be dancing by one of Dvořák's Slavonic Dances, get impressed while listening to the works of Maestro Morricone or get excited by listening to Rossini? Lots of music – lots of emotions.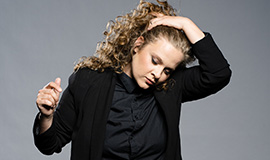 Listen to the stories hidden between the notes and let yourself be carried away by the music of Vivaldi, Rogers or Saint-Saëns. Music is the most sensitive narrator.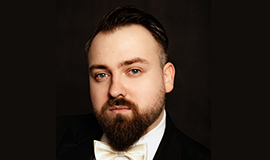 The last concert of Cycle E will bring works by world composers. E. Rautavaary's Incantation will be introduced at the beginning and the end will belong to N. Paganini's Violin Concerto. Sixteen-year-old Korean Boha Moon will take over the solo part.
---
---
---