---
---
Change of the program
Richard Wagner
The Mad Dutchman, Overture
Camille Saint-Saëns
Piano Concerto No. 2 in g minor op. 22
César Franck
Symphony in d minor
Ludwig van Beethoven
Leonora No. 3 op. 72b
Jan Schulmeister – piano
Janáček philharmonic Ostrava
Conducted by the Music Academy Zurich listeners under the direction of Christoph-Mathias Mueller

French composer Camille Saint-Saëns was attracted to music from childhood. He received piano lessons from his aunt who recognised his talent at the age of two and a half. At the age of three he composed his first piece of music, the manuscript of which has survived to this day. He studied composition and organ at the Paris Conservatoire. At the time he was considered as the best organist in Europe. Piano Concerto No. 2 was written in 1868 and is probably the composer's most played piano concerto. Saint-Saëns wrote the concerto in three weeks and had very little time to prepare the premiere; the work was therefore not initially successful according to contemporary critics. The composer appeared as soloist at the premiere. The orchestra was conducted by Anton Rubinstein, a Russian pianist and conductor who is still considered one of the greatest piano virtuosos.
The late Franck's Symphony in D minor was originally the academic idea of an aging professor, but it manages to infuse it with a jubilant, light-hearted French esprit and, thanks to the excellent choice of thematic material, it manages to truly draw the listener in and captivate. It was completed in August 1888 and premiered at the conservatoire in February 1889, less than two years before the composer's death.
Do not miss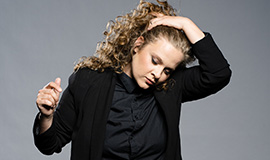 Let yourself be dancing by one of Dvořák's Slavonic Dances, get impressed while listening to the works of Maestro Morricone or get excited by listening to Rossini? Lots of music – lots of emotions.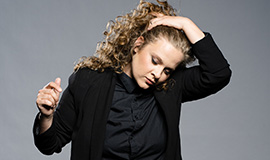 Listen to the stories hidden between the notes and let yourself be carried away by the music of Vivaldi, Rogers or Saint-Saëns. Music is the most sensitive narrator.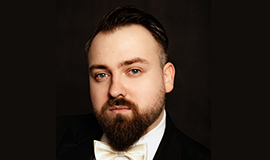 The last concert of Cycle E will bring works by world composers. E. Rautavaary's Incantation will be introduced at the beginning and the end will belong to N. Paganini's Violin Concerto. Sixteen-year-old Korean Boha Moon will take over the solo part.
---
---
---