---
---
New concert date -> 6/28/2023. Tickets remain valid
Einojuhani Rautavaara
"Incantations" Concerto for Percussion instruments and Orchestra
Gaetano Donizetti
Norina aria from the opera Don Pasquale
Augustin Lara
Granada
Giacomo Puccini
Cavaradossi aria from the opera Tosca
Nicolò Paganini
Violin Concerto No. 1
Paša David – percussion instruments
Karolína Levková – soprano
Michal Dziedzic – tenor
Boha Moon – violin
Janáčkova filharmonie Ostrava
Alena Jelínková – conductor
The last concert of the Cycle E will bring works by world and European composers. First up is Incantations, a concerto for percussion and orchestra by the eminent Finnish composer Einojuhani Rautavaara (†2016). He composed Incantations in 2008 and the work soon gained a place in the repertoire of many percussionists.
The Italian composer Gaetano Donizetti composed mainly operas. Quel guardo, il cavaliere … So anch'io la virtù magica is a short aria by Norina from the opera Don Pasquale which is considered as one of the most famous.
The three-minute long song Granada was composed by Mexican composer Agustín Lara in 1932 in honour of the Spanish city of the same name. It is still very popular today. Cavaradossi's aria from the opera Tosca by the Italian composer Giacomo Puccini is also three minutes long.
Nicolò Paganini was the most famous violin virtuoso of his time who lived between the years 1782 and 1840. As a true master he innovated and modernised violin technique. He probably composed his first violin concerto between 1817 and 1818 and premiered it in Naples. The solo part will be taken by the only 16-year-old Korean violinist Boha Moon who is currently studying under Josef Špaček.
Do not miss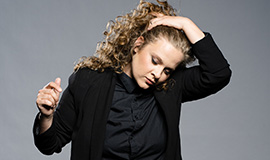 Listen to the stories hidden between the notes and let yourself be carried away by the music of Vivaldi, Rogers or Saint-Saëns. Music is the most sensitive narrator.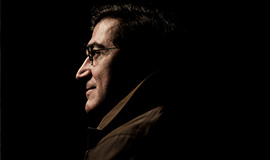 After the premiere of Symphony No. 8 in London, Antonín Dvořák was described as "the only living composer who can rightly be called Beethoven's successor". Prokofiev will also be played by Sergei Babayan.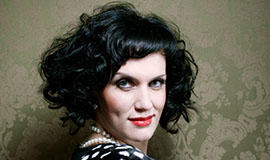 Schubert's Eighth Symphony will be played and Novák's Dido will close the evening.
---
---
---