---
---
Dmitrij Shostakovich
Leningrad Symphony no. 7 in C major, op. 60
Janáček Philharmonic Ostrava
Vassily Sinaisky – conductor
When the German army besieged Leningrad during World War II, Shostakovich wanted to fight, but for health reasons he could not. He protested with music, especially his Seventh Symphony, which is nicknamed Leningrad because its second and third movements were composed in besieged Leningrad, formerly Saint Petersburg. "I would like to dedicate it to our struggle against fascism, to our inevitable victory," the composer let himself be heard saying. Its premiere was 1943 in a freezing city, in a hall with broken windows and incessant gunfire. Putting together an orchestra was a task unto itself then. Before the musicians played the piece for the first time, they had to find a replacement for a player who had starved to death in the meantime… But the motivation to resist and not give up was big. The composition starts innocently and cheerfully. Then it demonstrates the invasion, graduates. The banality contrasts with the serious content. The piece has four movements and is one of the longest symphonic works.
The work is not only about the war. Shostakovich composed the symphony in 1941, when the Stalinist purges were underway and several of his friends had "disappeared". "Hitler was a criminal, no doubt about it. But Stalin was a criminal too. I have no objection to the Seventh Symphony being called Leningrad. But it's not about the blockade. It's about Leningrad which Stalin destroyed. And Hitler dealt him the final blow," Shostakovich said.
Do not miss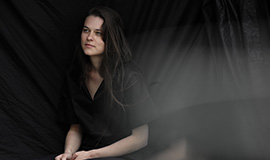 The chamber ensemble will be conducted by JPO's talented assistant chief conductor Maroš Potokár, and Nikol Bóková will take the piano. Contemporary music will also be an important part of the program.
The first concert in the new year will belong to the most played cantata and Carl Orff's most famous composition to this day. Carmina burana will sound in all its merriment and the depth of medieval songs.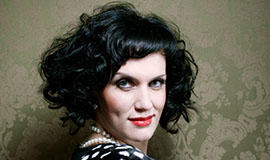 The song Nu.Mu.Zu was written by Georgian Kančeli and created for the Seattle Symphony Orchestra and the Belgian National Orchestra. Schubert's Eighth Symphony will also be played and Novák's Dido will close the evening.
---
---
---