---
---
Johann Sebastian Bach
Toccata E minor BWV 914
Georg Friedrich Händel
Suita E major, II. Allemande HWV 430
Jean-Philippe Rameau
Suite A minor "Courante"
François Couperin
L'Atalante
Maurice Ravel
The Tomb of Couperin, IV. Rigaudon M 68
Thomas Adès
Blanca Variations
György Ligeti
Musica Ricercata no. 10 and 11
Samuel Barber
a piano sonáta es minor op. 26; Fuga: Allegro noc spirito
Johannes Brahms
The Variation and Fugue on a Theme by Händel, op. 24
Inon Barnatan – piano
The piano recital will feature works by long-dead and living masters. Johann Sebastian Bach composed the toccata cycle around the year 1710 and his Toccata in E minor is the shortest of these pieces. Händel's Suite no. 5 consists of four parts, and pianist Inon Barnatan will play the second movement from this cycle, entitled Allemande.
Jean-Philippe Rameau is in French opera considered as the successor of Jean-Baptiste Lully, one of the most important composers of the baroque period. We have included his dance "Courante" from the Suite in A minor.
Francois Couperin's composition L'Atalante takes us back to the time of Greek myths and legends. It tells the story of Atalanta, the famous and fearless huntress.
Maurice Ravel composed The Tomb of Couperin during the First World War. It is a distinctive reflection on old French dances. Each of the dances is dedicated to a particular fellow wartime combatant of Ravel's and is thus a memorial to the fallen.
Thomas Adès is a contemporary British composer who has also performed several times in the Czech Republic. His Blanca Variations is a short set of five variations on the folk song Lavaba la blanca niña in Ladino, the language of the Sephardic Jews.
There will also be a composition Musica Ricercata written by the Hungarian-Austrian composer György Ligeti, as well as a Fugue from the Piano Sonata in E flat minor op. 26 by the American composer Samuel Barber.
The second half of the evening will feature Johannes Brahms' Variation and Fugue on a Theme by Händel. The work for solo piano was written in 1861 and is considered one of the best of its kind. Brahms wrote the composition on the occasion of the birthday of Clara Schumann, one of the greatest pianists of her time. It was first performed at the premiere in Hamburg.
Do not miss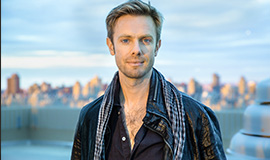 Večer věnovaný preludiím Debussyho, Chopina a také současného skladatele Newmana. Za klavír usedne Andrew von Oyen, považovaný za jednoho z nejpozoruhodnějších pianistů své generace.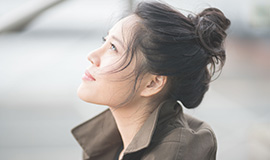 Zee Zee is a young rising Chinese star who will play piano pieces by Richard Wagner, Arnold Schönberg, Maurice Ravel and Franz Liszt.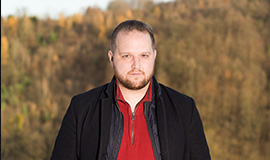 Top musicians met in Ostrava and during one evening in Stodolní they agreed to play together and perform in a piano duo for the first time. The program includes Mozart, Rachmaninov and Shostakovich.
---
---
---