---
---
Richard Wagner
Tristan and Isolda, prelude WWV 90
Arnold Schönberg
Three Piano Pieces, op.11
Maurice Ravel
Gaspard of The Night M55
Franz Liszt
Years of Pilgrimage, no. 6 Valley of Obermann S160, no. 4 The Fountains of the Villa d'Este S162 and no. 3 Tarantela S162
Zee Zee – piano
Wagner's prelude to Tristan and Isolde is a musical legend and is still frequently heard in concert halls all around the world. It also gave its name to Wagner's characteristic harmonic fusion called the "Tristan chord".
Arnold Schönberg composed the Three Piano Pieces in 1909 at the age of 35. The work reflects the composer's personal life when his wife left him for a relationship with the painter Richard Gerstl. He later committed suicide and she returned to Schönberg.
Gaspard of the night, originally Gaspard de la Nuit, was composed by Maurice Ravel based on the poet Aloysius Bertrand's poetry collection of the same name. The name Gaspard comes from the Persian language and refers to "the man in charge of the royal treasures". "Gaspard of the night" thus creates an allusion to someone who is in charge of all that is precious, yet dark to the point of being mysterious.
Franz Liszt wrote his three-part piano cycle Years of Pilgrimage under the impressions and experiences of his travels to the natural beauties of Switzerland and Italy between 1855 and 1877. Valley of Obermann is one of the best-known works by this Austro-Hungarian composer who was one of the most famous pianists of his time.
The piano compositions will be played by the rising Chinese star Zee Zee.
Do not miss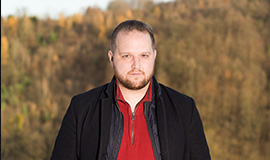 Works by Czech masters Josef Mysliveček, Vítězslav Novák or his teacher Antonín Dvořák. Chamber music performed by the Doležal Quartet and pianist Lukáš Vondráček.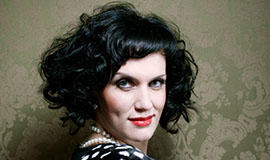 The song Nu.Mu.Zu was written by Georgian Kančeli and created for the Seattle Symphony Orchestra and the Belgian National Orchestra. Schubert's Eighth Symphony will also be played and Novák's Dido will close the evening.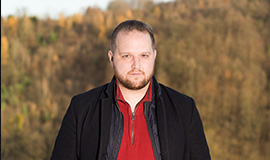 Top musicians met in Ostrava and during one evening in Stodolní they agreed to play together and perform in a piano duo for the first time. The program includes Mozart, Rachmaninov and Shostakovich.
---
---
---