---
---
Ludwig van Beethoven
Concerto No. 5 in E flat major for piano and orchestra Op. 73 "Imperial"
Felix Mendelssohn-Bartholdy
Symphony No. 5 op. 107 "Reformative"
Zoltán Fejérvári – piano
Janáček Philharmonic Ostrava
Valentin Uryupin – conductor
The first concert of Cycle A will be performed in the cinema Vesmír where the Philharmonic has temporarily moved to due to the construction of a new concert hall. As we are all looking forward to the result, we have chosen festive pieces. We'll rise to the occasion with Beethoven's Concerto for Piano and Orchestra No. 5 which has earned the nickname "The Emperor". Supposedly because at the premiere a French officer exclaimed "c'est l'Empereur!" or "that's the Emperor!". The composer composed the concerto in 1809 and dedicated it to his patron, friend and pupil, Archduke Rudolf Jan, Cardinal of Habsburg-Lorraine. The premiere took place two years later in Leipzig but Beethoven did not appear as a soloist because of his failing hearing. He was replaced by Friedrich Schneider. The Piano Concerto begins uncharacteristically with a solo entry without an orchestral introduction. Although some critics after the work's premiere took issue with the length of the piece (which overshadowed its beauty), the audience received it with great applause.
We will continue in this optimistic spirit in the second half of the evening as well. Felix Mendelssohn-Bartholdy's Symphony No. 5 is a pleasant piece, described by the composer's sister Fanny as "Reformative". In fact, the musician composed it in honor of the 300th anniversary of the presentation of the Augsburg Confession to Charles V, one of the foundational writings of the Reformation Lutheran Church. The piece was premiered in 1832 and the composer revised it several times during his lifetime.
Do not miss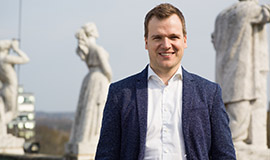 After works by Bohuslav Martinů and Reinhold Glière, Johannes Brahms will close the evening with his Symphony No. 1, which he completed after an incredible twenty-one years.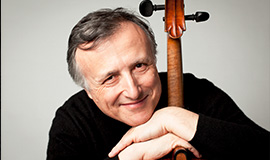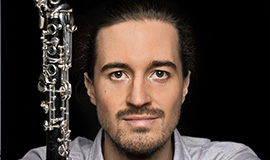 Wagner – the creator of great epic three-hour operas will appear here in a slightly different light – his only completed symphony – Symphony in C major.
---
---
---