---
---
Dům kultury města Ostravy
A3 Conducted by Christian Arming
The concert is cancelled
Richard Wagner
Overture and Isolde's Death from the Love of Opera Tristan and Isolde, WWV 90
Robert Schumann
Concerto for Cello and Orchestra in A minor, Op. 129
Bohuslav Martinů
Symphony No. 6 "Fantasies Symphoniques", H. 343
Bruno Philippe – violoncello
Janáček philharmonic Ostrava
Christian Arming – conductor
Salvation through sensuality. Such an outcome was prepared by Richard Wagner for the classic story of Tristan and Isolde. Impressed by the noble beauty of Mathilda Wesendonck, the wife of his patron, he interrupted his work on operatic tetralogy and immersed himself in this story of absolute love.
Schumann and Cello? Yes. Yet it is Schumann as we know it: lyrical, and melancholic. The fact that he created the concert in just two weeks proves that he was fully impressed by this work. He originally called his work modestly as a Concert Piece, until later he completed his instrumentation. In three sentences he develops the same musical themes, but he does so inventively that he guides the listeners through meditative and exultantly energetic passages.
"There is only one reason for this work, which is clear and sure for me. I wanted to write something for Charles Munch (conductor of the Boston Symphony Orchestra). He has a strong influence on me, and I love his spontaneous approach to music. So, I thought of composing a symphony for him, which I wanted to call fantastic. " In addition to the tribute to the great conductor, Martin's work on the Sixth Symphony served as a therapy when he was painfully homesick in exile. Then he waited intensely for the premiere. What was her response? The New York Critics' Association has described opus as the best orchestral piece in 1955. The orchestra will be directed by Christian Arming, who became 1996's JFO Chief Conductor in 1996 and remained in that position until 2002.
Do not miss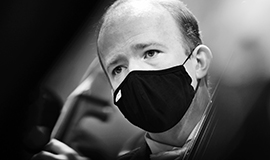 Dům kultury města Ostravy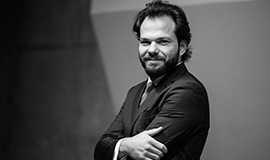 The concert to watch here

Beethoven's Triple Concerto will be performed by Lobkowicz Trio under the baton of Popelka.
Dům kultury města Ostravy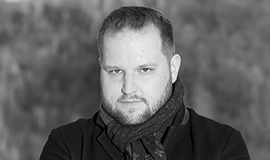 Dům kultury města Ostravy
---
---
---