---
---
A4 Wagner and his only symphony
Richard Strauss
Potpourri, Overture to the opera The Silent Woman op. 80 (TrV 265)
Richard Strauss
Duet Concertino in F major for Clarinet and Bassoon TrV 293
Richar Wagner
Symphony in C major WWV 29
Johannes Schittler – clarinet
Jan Hudeček – bassoon
Janáček Philharmonic Ostrava
Robert Jindra – conductor
Richard Strauss suffered his fair share in the twentieth century because of the Nazi regime in Germany. He composed the comic opera The Silent Woman, from which you will hear the overture Potpourri, in 1935. The libretto was written by the Jewish writer Stefan Zweig. Getting the opera on stage was not easy because by the 1930s the Nazis were already in charge in Germany and Hitler and Goebbels decided what would be performed. The Dresden premiere was a great success and was performed three times before it was banned. Richard Strauss distanced himself from the regime and tried to help his relatives who were deported to concentration camps anyway.
The duet-concertino, the next piece to be played by the orchestra, was composed by Strauss after the war in Switzerland where he found a short-term refuge. The premiere was broadcast on radio. The composer did not attend the concert but noted in his diary that he at least listened to the radio broadcast. Strauss dedicated the concert to his friend Hugo Burghauser and wrote to him: "The dancing princess is frightened by the grotesque panting of the bear who imitates her. Eventually the animal wins her over and dances with him, whereupon he transforms himself into a prince. In the end, you too will be transformed into a prince and live happily ever after…"
The evening will conclude with Wagner's Symphony in C major. The composer of great epic three-hour operas will appear here in a somewhat different light – his only completed symphony belongs to his early works.
Do not miss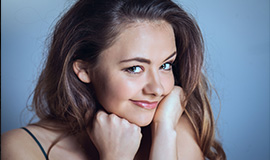 Brahms' Double Concerto for Violin and Cello is written for these two instruments. The concert will feature violinist A. Conun and cellist I. Vardai. Schumann's first symphony will also be heard at the end of the evening.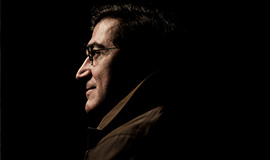 After the premiere of Symphony No. 8 in London, Antonín Dvořák was described as "the only living composer who can rightly be called Beethoven's successor". Prokofiev will also be played by Sergei Babayan.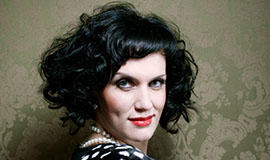 The song Nu.Mu.Zu was written by Georgian Kančeli and created for the Seattle Symphony Orchestra and the Belgian National Orchestra. Schubert's Eighth Symphony will also be played and Novák's Dido will close the evening.
---
---
---