---
---
We immerse in compositions filled with feelings and emotions. How about letting yourself dance to one of Antonín Dvořák's Slavonic Dances, be moved by listening to the works of maestro Morricone or work yourself up listening to Rossini? A lot of music means a lot of emotions.
Markéta Matulová – moderator
Lenka Jaborská – direction and concept
Janáček Philharmonic Ostrava
Alena Jelínková  – conductor
And why not! Everything is allowed today. The aim of the concert is to let yourself go completely. Irresistible music, irresistible orchestra, irresistible conductor. Would you like to dance? Dance. Would you like to sing? Sing at the top of your lungs! Laugh or cry. After all music can be so irresistible! Let alone the musicians of the Janáček Philharmonic! Prejudices are overcome. The conductor is such a nice man. Do you long to hug him? Do it! Don't give in and play out your emotions. This will be an irresistible concert!
Recommended for children from the 2nd grade of elementary school.
Do not miss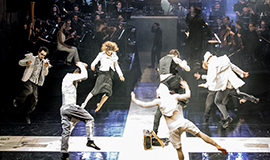 Ensemble Cirk La Putyka with orchestra under the baton of Joel Hana. Extraordinary combination of drama, new circus and Janáček Philharmonic Ostrava.
Film music is said to be as essential to the sound of a work as its visual part. Chuei Iwasaki, a conductor originally from Japan, will present music from Hollywood blockbusters and lesser-known films together with the orchestra.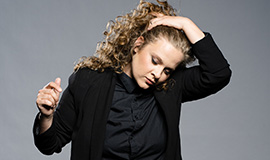 Listen to the stories hidden between the notes and let yourself be carried away by the music of Vivaldi, Rogers or Saint-Saëns. Music is the most sensitive narrator.
---
---
---