---
---
C4 I am giving myself in…
We will immerse in the stories hidden between the lines of the score. Because music is the most deeply felt storyteller. We will be carried away by the music of Antonio Vivaldi, Rogers' "The Sound of Music", we will embody the characters of Saint-Saens' musical narratives, but most importantly we will listen to the most inward stories…our own.
Markéta Matulová – moderator
Lenka Jaborská – direction and concept
Janáček Philharmonic Ostrava
Sébastien Thomas Bagnoud  – conductor

Finally. A concert where the listener completely indulges his imagination and experiences the stories hidden in the music and told by the symphony orchestra. He hears concrete situations full of emotions, speeches and actions. The musicians with their instruments are the narrators, the conductor the sensitive guide. Indulge your imagination. Only you can influence how fantastic this concert will be.
Recommended for children from the 2nd grade of elementary school.
Do not miss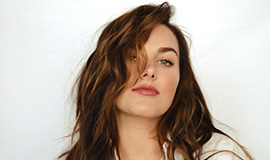 Exactly two years after the death of David Stypka, in the Ostrava Gong will be played his songs performed by close friends and colleagues – the band Bandjeez or the singers Mirai Navrátil, Ewa Farna and Kateřina Marie Tichá.
Film music is said to be as essential to the sound of a work as its visual part. Chuei Iwasaki, a conductor originally from Japan, will present music from Hollywood blockbusters and lesser-known films together with the orchestra.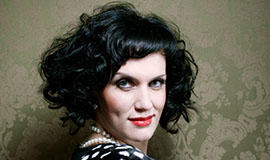 Schubert's Eighth Symphony will be played and Novák's Dido will close the evening.
---
---
---