---
---
The concert is cancelled
Wolfgang Amadeus Mozart
Symphony No. 1 in E flat major K 16
Pavel Novák-Zemek
Symphony No. 3 "Medjugorje" for piano and 10 string instruments
Chamber Symphony No. 1 for 10 string instruments
Pavel Novák-Zemek
Chamber Symphony No. 2 for clarinet and 10 string instruments
Dmitry Shostakovich
Prelude and Fugue, Op. 87 No. 5, a modification for string orchestra (instrumentation Josef Staněk)
Ottorino Respighi
Aria per archi
Bohuslav Martinů
String sextet, arrangement for string orchestra, H. 224a
Daniel Svoboda – clarinet
Camerata Janáček
Pavel Doležal – artistic director
Josef Javora – conductor (only Mozart and Novák-Zemek)
Mozart is not usually expected to hear from JFO. Classical composers rarely come to the JFO program, as the music is very specific in terms of the demands and precision of the preparation. However, a chamber ensemble made up of JFO members is made for Mozart. He plays the very first symphony by W. A. ​​Mozart, who wrote it as an eight-year-old during his stay in London.
Perhaps the most important part of the program is contemporary music. Pavel Novák's Symphony – Zemka, by its name, professes to be a Marian apparition in Medjugorje in Hercegovina. It is about 25-minute composition, which has a specific form of 33 parts. It alternates in sections of rhythmic, tense, technical nature, with magic parts, which are pleasing in the romantic sense. The song is a great example of contemporary music by the author with a very distinctive approach, but it is written in a very clear and classical way.
As the title of Shostakovich's Prelude and Fugue suggests, the author was inspired by J. S. Bach and his Well-Tempered Piano. He wrote, like Bach, a cycle of 24 preludes and fugues. It was heard completely in the 65th season of the Janáček Philharmonic Orchestra. This time we will hear only one part of it in a chamber orchestra arrangement. Also, in Respighi's early work, which was premiered in 1902, we will hear the responses of Baroque composers, especially Vivaldi, Corelli and Frescobaldi.
Bohuslav Martinů sent his sextet anonymously to a music competition in the USA and succeeded among 150 songs. The award also included $ 1,000. The song started to be performed in American concert halls.
Do not miss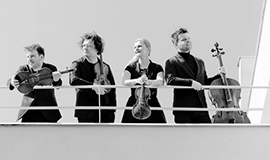 Dům kultury města Ostravy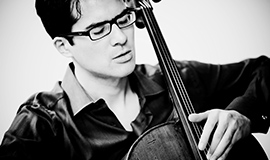 Dům kultury města Ostravy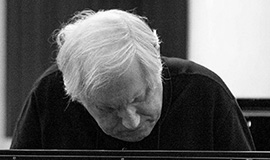 Change of concert date -> 18. 3. 2022.
Tickets remain valid
Dům kultury města Ostravy
---
---
---