---
---
Ilja Zelenka
Musica Slovaca
Ottorino Respighi
Aria per archi
Pavel Zemek Novák
Symphony No. 3 "Medjugorie" for piano and 10 string instruments
Dmitri Shostakovich
Prelude and Fugue op. 87 No. 5, adaptation for string orchestra (instrumentation Josef Staněk)
Bohuslav Martinů
Partita for string orchestra op. 20
Sergej Prokofjev
Overture on Hebrew Themes for clarinet, piano and strings op. 34
Nikol Bóková – piano
Camerata Janáček
Maroš Potokár – conductor
Pavel Doležal – art director
Contemporary music is a very important part of the programme of this concert. Pavel Zemek Novák's Symphony already refers in its title to the Marian apparition in Medjugorje, Herzegovina. It is a 25-minute long piece with a specific form of 33 movements. It alternates rhythmic and tense sections with magical and enchanting parts. The piece is a great example of contemporary music by an author with a very distinctive approach. It is written in a comprehensible, almost classical manner.
As the title of Shostakovich's Prelude and Fugue suggests, the composer was inspired by J.S. Bach and his Well-Tempered Clavier. Like Bach, he wrote a cycle of 24 preludes and fugues. This time we hear only one movement from it in an arrangement for chamber concert.
Bohuslav Martinů composed the Partita for String Orchestra in 1931 during his several stays in Paris. This pleasant and upbeat work is inspired by the works of the giants of the Parisian musical world of the time – Stravinsky and Honneger, but also by jazz.
The chamber ensamble will be conducted by young and talented conductor Maroš Potokár. At the piano will sit Nikol Bóková.
Do not miss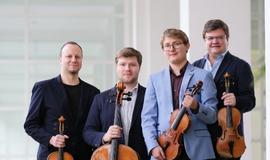 Works by Czech masters Josef Mysliveček, Vítězslav Novák or his teacher Antonín Dvořák. Chamber music performed by the Doležal Quartet and pianist Martin Kasík.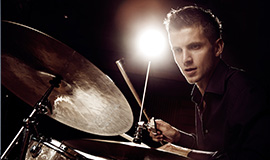 Two Brno musicians presenting original repertoire. The Slovak violinist Milan Paľa was invited to the production, and the percussion of Martin Kleibl and Martin Opršál will be played next to the violin.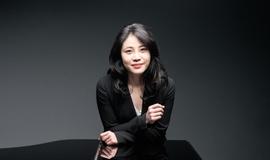 Zee Zee is a young rising Chinese star who will play piano pieces by Richard Wagner, Arnold Schönberg, Maurice Ravel and Franz Liszt.
---
---
---