---
---
Miloslav Ištvan
Capriccio for vibraphone, marimba and percussion instruments
Karel Husa
Elegy for marimba and vibraphone
Mauricio Kagel
Rrrrrrr…, six duos for percussion instruments
Andy Pape
Marrrrimba Rrrrock
Edvard Schiffauer
Seconds, a story for two percussion instruments players
Luboš Fišer
Crux for solo violin, kettledrums and bells
Erkki-Sven Tüür
Conversio for violin and percussion instruments
Milan Paľa – violin
OK Percussion Duo:
Martin Kleibl – percussion
Martin Opršál – percussion
OK Percussion Duo consists of two musicians from Brno. They present their original repertoire and create their own compositions. They have invited Slovak violinist Milan Paľa for the production.
And what composers will be heard? Miloslav Ištvan often composed for percussion in orchestral settings, in chamber works and as a soloist.
Karel Husa became famous for his Music for Prague from 1968 which he composed in protest against the occupation. His Elegy for vibraphone and marimba with some additional percussion is a five-minute long adaptation of the original composition of the same name for piano.
Argentinian composer Mauricio Kagel used percussion instruments frequently. The song cycle Rrrrrr…. was written over several years. It has 41 autonomous parts and the title of each part begins with the letter R.
Andy Pape's Marrrrimba Rrrrock was composed in the 1990s and emphasizes the marimba as a percussion rather than a melodic instrument.
In Ostrava composer Edvard Schiffauer's Seconds we will hear a variety of percussion instruments – a small drum without and with a string, a whirling drum, three cymbals, three triangles, two tam-tams, two bongos, a hih-hat, a whip and woodwinds.
Luboš Fišer is the author of music for many films and fairy tales. The composition Crux for solo violin, timpani and bells is a representation of terror, humiliation and emptiness. It is a direct protest against normalization. Erkki-Sven Tüür is one of the most outstanding composers of our time and Conversio is his best-known composition.
Do not miss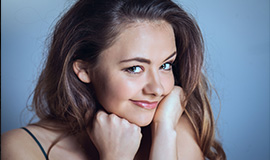 Brahms' Double Concerto for Violin and Cello is written for these two instruments. The concert will feature violinist A. Conun and cellist I. Vardai. Schumann's first symphony will also be heard at the end of the evening.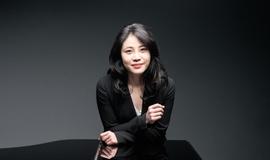 Zee Zee is a young rising Chinese star who will play piano pieces by Richard Wagner, Arnold Schönberg, Maurice Ravel and Franz Liszt.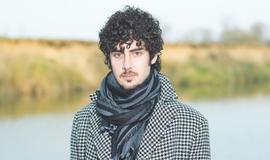 ---
---
---