---
---
R1 Green music
Dům kultury města Ostravy
the concert program changes
Edvard Hagerup Grieg
Lone Wanderer from the series Lyrical Pieces, Op. 43
Edvard Hagerup Grieg
"Evening in the Mountains" from the series Lyrical Pieces, Op. 68
Ferenc Liszt
"Noise of the Forest" from Two Concert Etudes, S. 145
Robert Schumann
"Bird of the Prophet" from the cycle Forest Scenes, Op. 82
Maurice Ravel
"The Sad Birds" from the Mirror Series, M. 43
Frederic Rzewski
Winnsboro Cotton Mill Blues
Johann Sebastian Bach
A score for Piano No. 1 in B flat major, BWV 825 (selection)
Claude Debussy
"Reflections in the Water" from the series Paintings, Series I., L. 110
Claude Debussy
"Goldfish" from the cycle Pictures, Series II., L. 111
Constantin Silvestri
Bacchanale from Suite for Piano No. 3, Op. 6
Sergei Rachmaninoff
Etude, Op. 39 No. 2 "Sea and gulls"
Olivier Messiaen
"The Dove" from Preludes for piano
Sergei Prokofiev
Piano Sonata No. 7 in B flat major, Op. 83
Daniel Ciobanu – piano
A collection of short, often only two-minute composing. And finally, the larger dimension of Prokofiev's Seventh Sonata. The young Romanian pianist, Daniel Ciobanu, will introduce this wide repertoire to the Ostrava audience. The theme of his recital is somewhat peculiar and difficult to connect to music – the environment. The pianist won international recognition in 2017 when he received a silver medal and an audience award from Tel Aviv from the Arthur Rubinstein competition. Since then he has been touring all over the world.
He has included a number of well-known authors in his selection that we do not have to introduce to the demanding Ostrava audience. Let us mention at this place only two of the opus in the Czech Republic.
Rzewski is an American composer and performer, known for his extremely difficult compositions. His Winnsboro Cotton Mill Blues is the fourth sentence of North American Ballads. This is the response of protest songs from the working class. At the concert, we will hear a musical representation of the rumble of machines in the mill.
The Bacchanale from 1933 is a composition by the almost unknown Romanian composer Constantin Silvestri. It is a cheerful, playful and highly virtuoso composition.
The greatest space is devoted to the pianist Sonata No. 7 Sergei Prokofiev. "At the beginning of 1943 I got the score of the Seventh Sonata, I was very interested and studied it in four days. The premiere of the sonata took place in the October Hall of the House of Unions. I was its first interpreter. The song was a great success. When the audience left the hall, all the musicians wanted to hear the work again. The atmosphere was serious and uplifting. And I played well. "These words were spoken by Sviatoslav Richter, who introduced the song first.
Do not miss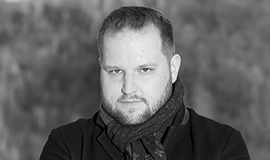 Dům kultury města Ostravy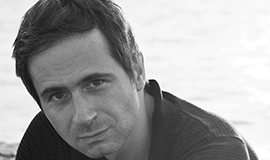 Dům kultury města Ostravy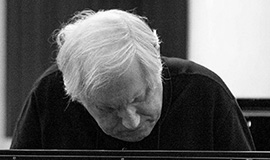 Dům kultury města Ostravy
---
---
---