---
---
Change of the program
Wolfgang Amadeus Mozart
Fantasy in C minor, K.396
Wolfgang Amadeus Mozart
Minuet in D major, K.355
Wolfgang Amadeus Mozart
Adagio, glass accordion, K.356/617a, C major
Franz Schubert
Fantasie in F minor (transcription for solo piano by Maria Grinberg)
Sergei Prokofiev
Fleeting Visions, Op. 22
Sergei Prokofiev
Péta and the Wolf, op. 67 (transcription for piano by Tatiana Nikolayeva)
Federico Colli – piano
Wolfgang Amadeus Mozart
Andante and Five Variations For Piano Duet In G major, K. 501
Wolfgang Amadeus Mozart
Sonata for Two Pianos in D major, K. 448
Sergej Rachmaninov
Suite no. 1 for Two Pianos, op. 5
Dmitrij Šostakovič
Concertino for Two Pianos
Lukáš Vondráček – piano
Do not miss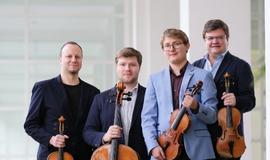 Works by Czech masters Josef Mysliveček, Vítězslav Novák or his teacher Antonín Dvořák. Chamber music performed by the Doležal Quartet and pianist Martin Kasík.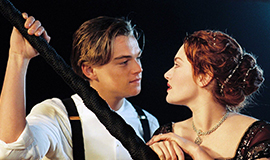 Film music is said to be as essential to the sound of a work as its visual part. Chuei Iwasaki, a conductor originally from Japan, will present music from Hollywood blockbusters and lesser-known films together with the orchestra.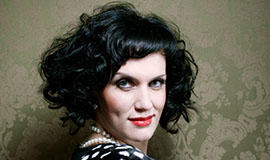 Schubert's Eighth Symphony will be played and Novák's Dido will close the evening.
---
---
---