---
---
Concert with princess Sweeteeth (Zubejda)
JPO rehearsed an attractive concert called Music of a Thousand and One Nights. The concert takes place on January 23, 2019. The concert, which is a part of the series of concerts entitled Love for the First Listening, consists of short examples of well-known classic works. The event will be hosted by the charming actress Barbora Seidlova, whom many may remember as a Princess Sweeteeth from the fairy-tale movie Ruffiano and Sweeteeth (Lotrando a Zubejda).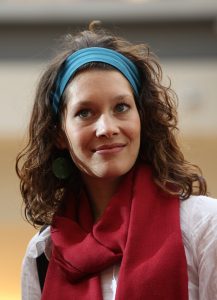 The extraordinarily successful series of annotated "educational" concerts not only for adults continues, and listeners can look forward to melodies they certainly know or at least have heard somewhere, and can finally find out who, when and why they composed them so well, that they survived or are about to survive centuries. Fairy-tales Thousands and One Night have inspired many artists to create their works. Undoubtedly, the most famous musical adaptation is the four-piece suite of Scheherazade by Rimsky-Korsakov, from which the audience will hear a part called the Baghdad Festival at the concert. Given the breadth of his work, it is no wonder that even in Mozart's composing we can find pieces inspired by the Middle and the Far East. These include, for example, the unfinished opera Zaide or the Abduction of the Seraglio (the overture for this opera is included in the program) and the Turkish March which is undoubtedly the most famous one. Indeed, Turkey also has its representative there – the famous pianist Fazil Say is also an interesting composer and a piece of his work will appear during the evening.
Ravel found inspiration in medieval music as well as in Spanish folklore, or the work of Russian authors, in particular, Nikolai Rimsky-Korsakov. He, too, has his Scheherazade, from which a part entitled The Magic Flute was chosen for the concert.
The concert starts at Dům Kultury, Ostrava, at 7 pm. The price of the tickets starts at 160 Kč.
---
---