---
---
David R Dunsmore's review on the Shostakovich piano concertos CD
(review is taken from the portal MusicWeb International, July 7, 2021, author David R Dunsmore)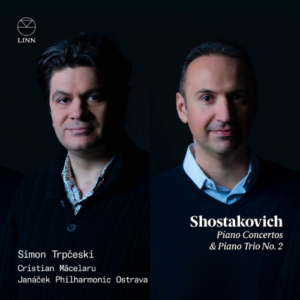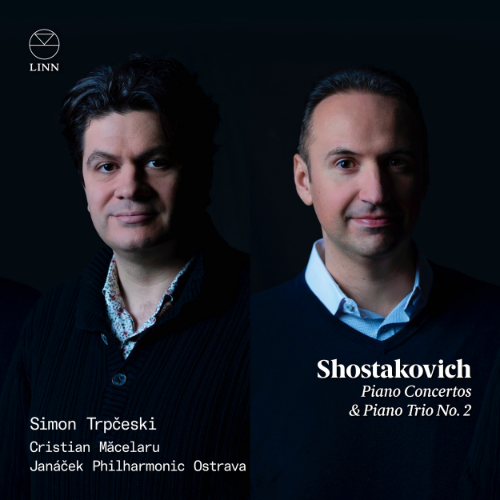 This CD of contrasting works emanating from key periods in Shostakovich's career is already garlanded with fine reviews. They are all compositions that are perhaps more approachable than many of his works and would make a fine introduction to one of the foremost and influential composers of the last century. I feel very fortunate to have the opportunity to receive this splendidly performed and recorded disc to review. My key challenge is to add anything significant to what has already been said.
The Concerto for Piano and Trumpet has been a favourite since I first heard the budget CFP recording by Dmitri Alexeev with Jerzy Maksymiuk and the English Chamber Orchestra reviewed here. The music leads one with a jolt to the symphonies. For me, the CFP concerto disc was my introduction to Shostakovich; that is apart from his Fifth Symphony (Czech Philharmonic/Karel Ancerl; now coupled with No.1 on a Supraphon CD) which I bought as an LP for 25p in a W.H. Smith sale in 1973. The First Concerto was written during his initial success before the dark clouds appeared with his controversial "Lady Macbeth of Mtsensk" and the forced withholding of the Fourth Symphony. Having previously thought of this as almost a "fun" work I find that Simon Trpčeski brings out an air of foreboding; even the trumpet seems a foreteller of doom. It's difficult to overstate the committed playing and tangible sound on this disc. Certainly, it's an alternate view to consider alongside other versions including Argerich and the composer himself.
Piano Trio No 2, in the highly informative notes by David Fanning, is described aptly as a pendant to the colossal Eighth Symphony but is more intimate and brings to mind much later composers such as Arvo Pärt and Henryk Gorecki. As has been pointed out, the Trio is a far more substantial work than is usually found in company with the concertos and, much as I love the Jazz Suites and similar works, it's a real bonus to have this here. Whilst by no means an "easy listen" there is lyricism especially in the allegro non troppo. Again, one is won over by such committed playing and the utter clarity of the Linn sound which beautifully captures the instruments in the mournful largo which brought to mind the slow movement of Schubert's Second Piano Trio. I'm fortunate to have Argerich, Kremer and Maisky in her DG collection but don't know the Beaux Arts Trio recording. I would find it hard to imagine a superior rendition of this extraordinarily varied work. Think of the final allegretto with its reference to "Klezmer", very appropriate at the time but written of necessity in secret. This is probably a piece to savour alone, as one would on the shorter LP although it makes a fine companion to the other two works. Lovers of chamber music who've so far avoided mid-twentieth century works have a perfect opportunity to discover a major work, superbly executed.
After the necessary tension and pent-up emotion, we are transported into another world of post-Stalin Shostakovich with clear jazz influences and bucolic humour but blended with the unmistakable Russian flavour. The first movement allegro has clear reference to "what shall we do with the drunken sailor" which seems more appropriate than the somewhat bizarre intrusion of "William Tell" in his final Fifteenth Symphony. The second movement andante is a real heart-stopper and owes more than a little to his predecessor, Rachmaninov, but with the 'bite' that is always present. Simon Trpčeski plays this work with just the right tenderness, beautifully captured, without overdoing it and is empathetically accompanied: a moment of solace and much needed at the present time. The final allegro has a somewhat impish, playful nature. I've always enjoyed the carnival accompaniment by the orchestra. One can see why it's programmed in concerts like the 2015 Last Night of the Proms with Benjamin Grosvenor whose recording will be worth hearing. For the present, Trpčeski gives us a performance for the present day and will be my favoured recording from now on. All in all, this entire disc really packs a punch and fulfils my hope that it would provide a perfect introduction to this great composer.
---
---