---
---
Janáček Philharmonic Ostrava
Chuhei Iwasaki – conductor
According to the historian Mervyn Cook, film music is just as crucial to the final impact of a work as its visuals. Yet it is still unjustly neglected. But not in the dramaturgy of the Janáček Philharmonic concerts! Chuhei Iwasaki, a conductor originally from Japan, together with the JPO will present music from famous Hollywood blockbusters and also little-known film gems. The common denominator of the compositions is inspiration from foreign lands, whether in the theme of the film for which they were composed or in the origin of their composer. While the American composer James Horner, the author of the music for Gibson's famous film Braveheart (1995), was often inspired by Celtic traditional music, the Hungarian Miklósz Rózsa tried to achieve maximum authenticity with respect to the place and time which the film was set in. In the score of the film Ben Hur (1959) for example motifs of the ancient Roman Empire and military marches appear. Listeners at the concert will also hear music from the famous Schindler's List or the catastrophic sci-fi Independence Day. There will also be music from the conductor's native Japan.
Recommended for children from the 2nd grade of elementary school.
Do not miss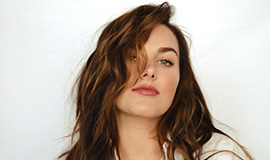 Exactly two years after the death of David Stypka, in the Ostrava Gong will be played his songs performed by close friends and colleagues – the band Bandjeez or the singers Mirai Navrátil, Ewa Farna and Kateřina Marie Tichá.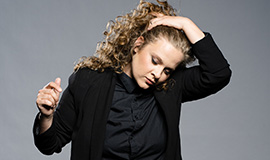 Let yourself be dancing by one of Dvořák's Slavonic Dances, get impressed while listening to the works of Maestro Morricone or get excited by listening to Rossini? Lots of music – lots of emotions.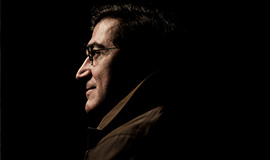 After the premiere of Symphony No. 8 in London, Antonín Dvořák was described as "the only living composer who can rightly be called Beethoven's successor". Prokofiev will also be played by Sergei Babayan.
---
---
---